By Samuel Ezerzer
January 17th 2013
Shop Amazon - Valentine's Day in Children's Books
LIOR MIZRAHI/GETTY IMAGES
With a week to go until the Israeli elections on January 22nd 2013 , Uncertainty is part of the democratic process in Israel. , but according to Brendan molaghan, jta one outcome is all but certain in next week's Israeli elections: the right wing will win and the left wing will lose. Despite widespread concerns about jobs and the high cost of living, the issue of security dominates the political agenda.
The merged Likud and Yisrael Beiteinu parties and will form a coalition government ; for the fifth straight election, the center-left Labor will likely lose.
Benjamin Netanyahu, Israel's Likud prime minister,will seek reelection and the Likud-Beiteinu is expected to amass 33 to 38 seats in the 120-seat Knesset, nearly twice as many , and the Labor party should pick up approximately about 17 to 20 seats.
The most pressing issue for Israel is the security problem that Israel currently faces is Iran's nuclear program.
Lets listen to the BBC of Jerusalem Bureau's Kevin ConnollyWhen Voters go to the poll at the end of the day Israelis vote for National Security not the Economy.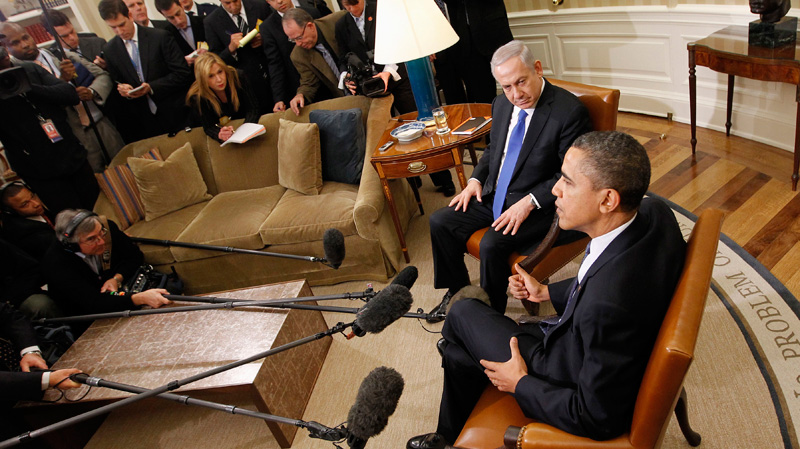 AP / Pablo Martinez Monsivais
Barack Obama repeatedly promised Israel's leaders yesterday that its security would remain "paramount" while he promoted efforts to resolve their conflict with the Palestinians early in his first term if elected.
Listen to president Obama and Benjamin Netanyahu talk about Israel's Security that Will Remain Paramount in U.S.
Shop Amazon - Valentine's Day in Children's Books
Ray-Ban RB2132 New Wayfarer Sunglasses