Introduction for Radio Show
March 20, 2013
http://www.radio-shalom.ca/mp3/Programs/1042/MoneyAndBusiness_Chiropractic200313.mp3
Official Chiropractor for the Ving Tsun (Wing Chun) Montreal-Sunny Tang Kung Fu Academy
"For Your Better Health...
...Safely, Quickly, and Naturally!"
"A Natural Solution For Better Health!"
Dr. Jason L. Skolar
Chiropractor, D.C., B.Sc., A.R.T.
It gives me great pleasure to introduce our guest speaker today, Dr. Jason Skolar, who is a Doctor of Chiropractic, and a very well-known and respected healthcare professional here in Montreal. Dr. Skolar has a very well-known reputation for treating celebrity figures and professional athletes who compete at the highest level of physical performance.
His patients include:
Celebrity figures
Hollywood producer (film industry celebrity)
Television announcer
Nascar driver
Professional musicians
Professional athletes who compete at the highest level
Gymnasts
National & Provincial champions
Olympic Figure Skaters
Martial Artists (on-site doctor at competitions)
Professional Mixed Martial Artists (fighters from the UFC and Strikeforce)
Weekend warriors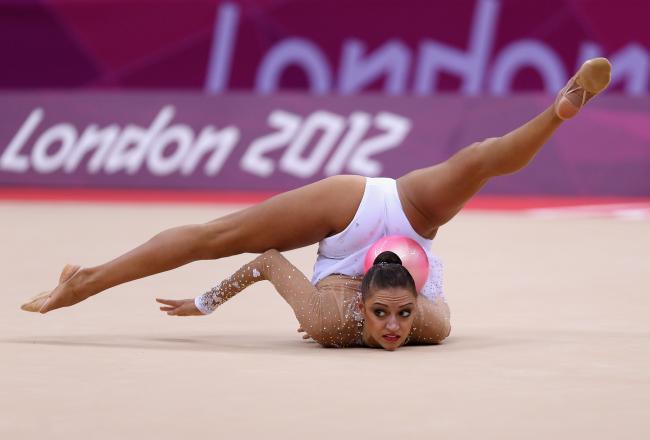 Busy executives
Healthcare professionals (medical doctors, dentists, surgeons)
and professionals from all walks of life.
My name is Samuel Ezerzer, your host to the Money & Business show on Radio Shalom, CJRS 1650 AM. Thank you for tuning in live with our Business studios headquarters in Montreal, the financial capital and the home to the greatest hockey team, the Montreal Canadians. We have another great show for you today and as always, you can call if you have any questions, comments, or criticisms on today's topic. Please call us direct at 514 738 4100 ext 200 or email me at moneyandbusinessshow@gmail.com if you have any inquiries. You can also visit our website at www.radio-shalom.ca– all our shows are archived there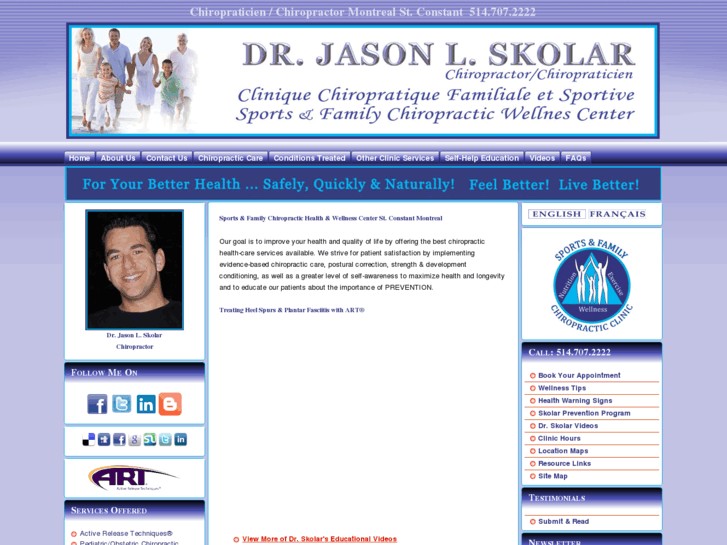 Dr. Skolar is an avid martial artist himself and is currently a ranked practitioner of Wing Chun Kung Fu. He is also the official doctor for the Wing Chun Montreal-Sunny Tang Kung Fu Academy. He has special interests in the field of Mixed Martial Arts and treats many high level martial artists who compete both at the provincial, national, and professional level. Martial arts has always had a special place in his heart since a very young age.
Dr. Jason Skolar (Chiropractor) has built an outstanding reputation in the field of natural health & wellness, and has devoted his life to helping people discover the true meaning of optimal health, without the use of drugs or surgery.
Dr. Skolar was a regular guest speaker on the radio for 2 years, educating the public on a variety of health related subjects.
He previously served as the secretary and treasurer of the Association of Chiropractors of Quebec (2005-2006), and is currently a board examiner for the Canadian Chiropractic Examining Board (since 2004) evaluating the clinical competency of future chiropractors passing their licence exam.
He conducts regular health and wellness presentations on stress management, the importance of good posture, and how to integrate exercise and good nutrition into our lives on a daily basis. He is also a motivational speaker dedicated to helping people of all ages overcome self-limiting beliefs and obstacles, as well as how to discover their passion and purpose in life.
Dr. Skolar is an extremely dynamic, passionate, meaningful, and energetic public speaker that transforms the lives of everyone he comes into contact with. He offers 1-on-1 coaching programs designed to help you achieve success in both your personal and professional life. He is truly living proof that if you believe in yourself, have a mentor, have a coach, and have an action plan, you can succeed at anything in life!
topic as well :How Chiropractors Save the Government Billions of Dollars Each Year and how can chiropractors help get rid of the pain
About Low-Back Pain
Back pain is one of the most common health complaints, affecting 8 out of 10 people at some point during their lives. The lower back is the area most often affected. For many people, back pain goes away on its own after a few days or weeks. But for others, the pain becomes chronic and lasts for months or years. Low-back pain can be debilitating, and it is a challenging condition to diagnose, treat, and study. The total annual costs of low-back pain in the United States—including lost wages and reduced productivity—are more than $100 billion.
Questions for Dr. Skolar:
http://www.youtube.com/watch?v=CM3E6NTGpOg
04/23/2012 The Doctors: Dr. Mancini Discusses the Benefits of Chiropractic
0.03-0.46 -----continuous 0.56-1.03------continuous 3.52-5.11
1.How does a chiropractor treat LBP differently from a medical doctor?
2.What is chiropractic and how does it work?
video for the end of 2nd segment before commercial
http://www.everydayhealth.com/back-pain/pregnancy-back-pain.aspx
There are many practical measures you can take to get effective back pain relief during pregnancy
3rd segment at end before commercial
http://www.ehow.com/video_8088737_swimming-lower-back-pain-relief.html
Swimming Exercises for Lower Back Pain Relief
3. Back Pain During Pregnancy — What Causes It?
As your belly gets bigger throughout your pregnancy, your lower back curves more than usual to accommodate the load, resulting in strained muscles and, you guessed it, pain. In addition, your growing uterus shifts your center of gravity forward, putting even more pressure on your lower back. Add to the mix a hormone called relaxin, which causes your ligaments to stretch and joints to loosen, and you've got one aching back.
Back Pain During Pregnancy — What You Need to Know About It
The good news about backache during pregnancy is that it's as curable as it is common. There are many ways to relieve it, so if one solution doesn't work, another probably will.
Back Pain During Pregnancy — What You Can Do About It
Watch your posture when you're sitting, which puts more strain on your spine than anything else. At home and at work, make sure the chairs you use most provide good support, preferably with a straight back, arms, and a firm cushion. Use a footrest to elevate your feet slightly, and don't cross your legs; that can cause your pelvis to tilt forward, exacerbating those strained back muscles.
notes
Back pain in pregnancy is very common, but should be avoided. It is estimated that between 50% and 80% of women experience some form of back pain during pregnancy.
Such pain can range from mild pain associated with specific activities to acute back pain that can become chronic back pain.
Studies show that lower back pain in pregnancy usually occurs between the fifth and seventh month of being pregnant. In some cases, pregnancy pain in the lower back can begin as early as 8 to 12 weeks after becoming pregnant.
Women with pre-existing lower back problems are at higher risk for back pain, and their back pain can occur earlier in the pregnancy.
4. Is Low Back Pain (LBP) significant in today's society with respect to chronic pain and disability?
5. What are some of the causes of LBP?
Extras questions
How can chiropractors save the government billions of dollars in lost wages?
What should employers know about their employees and staff who are not healthy and suffer from LBP? (=they are a massive liability!)
Can companies and employers do something for the well-being of their employees so that work productivity can be enhanced?
What would be the solution to this major problem? (Get me into companies to screen employees)...get employees healthy again!
What are the benefits of chiropractic care?
How can people contact you for more information?
Dr. Skolar has 2 practices in both the Montreal and South Shore regions.
He can be contacted at (514) 707-2222
Website: www.DrSkolarChiro.com
Email: drjasonskolar@gmail.com