by Samuel Ezerzer
Blogger and Radio Show Host
Special Report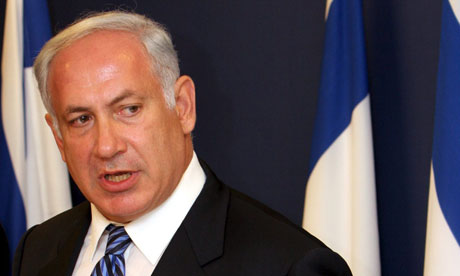 Israeli air force jets have attacked a convoy on the Syria-Lebanon border, unnamed security sources in the region have told news agencies,
The air attack came as Israel was concerned and feared that Syrian missiles and chemical weapons could fall into the hands of militants such as Lebanon's Hezbollah.The Associated Press quoted a US official as saying the strike hit a convoy of lorries carrying Russian-made SA-17 anti-aircraft missiles.
Israel did not comment.
Syrian state media said a military site was bombed,
The Israeli are concerned that President Bashar al-Assad's regime is doomed and could provide powerful weapons to the Islamic militant group Hezbollah.
Regional security officials said Israel had been planning in the days leading up to the airstrike to hit a shipment of weapons bound for Hezbollah, Lebanon's most powerful military force and a sworn enemy of the Jewish state.
Israeli warplanes were described as coming in low from the north to evade Syrian and Iranian radar after flying over the Syrian peaks of the Hermon ridge. The Israeli jets were reported to have flown back to home base by the same route.
Just last week the Israeli Prime Minister Binyamin Netanyahu sent two high level senior aides to Washington and Moscow with an identical message: If Bashar Assad ventures to permit Syrian arms, conventional or chemical, to reach Hizballah, the Israeli Defense Forces will prevent their delivery by force.
Military Intelligence chief Maj. Gen Aviv Kochavi handed this message to Obama administration officials in Washington and
Russia's President Vladimir Putin chairs a meeting of his envoys in Federal Districts in the Kremlin in Moscow, on January 30, 2013.
Photo by AFP
National Security Adviser Yakov Amidror delivered it for Vladimir Putin in Moscow. They Knew Russians and Syrians , they where warned that the Israelis where ready to strike in Lebanon or Syria .
Chemical weapons where stored in Syrian military storehouses and kept from crossing the border into Lebanon by Israeli threats, Assad is concerned yes officially and no , Hezbollah can collect the weapons systems or leave them where they are, whatever they wish he said and Hezbollah will have to take charge of keeping the chemicals secure since the Syrian army can longer be responsible to take care of the chemical weapons.
One of the main reasons Assad is turning the other way is that he acknowledges his debt to Hezbollah for the great assistance that Hezbollah fighting sides by side with syrian army and his war against the Syrian insurgency. He will therefore he must pay a gratitude to his Lebanese ally assistance in preparing for war with Israel.
In other news
« Breaking News »
Iran: Israeli assault on Syria will have "serious consequences"
from Israeli news
Deputy Foreign Minister Hossein Amir-Abdollahian warned of "serious consequences for Tel Aviv" from Israel's air strike on a military site near Damascus Wednesday. He called on the Secretary-General of the United Nations Ban Ki-moon to adopt an effective and practical measure against the attack. Foreign Minister Ali Akbar Salehi called the attack a "blatant violation ... in line with the policy of the West and the Zionists."